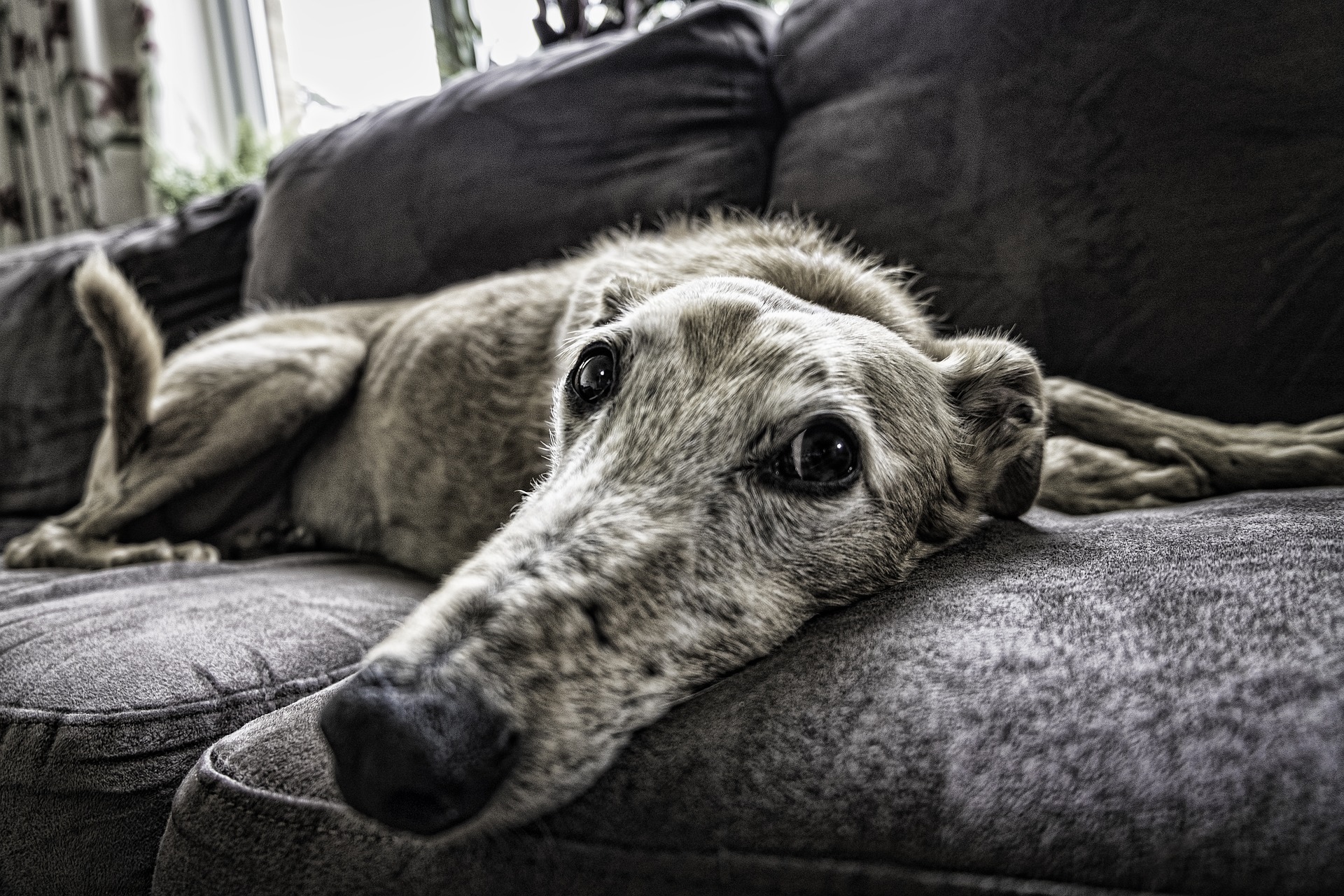 So you've decided to become a parent. A pet parent, that is. Adopting your first dog is super exciting and a little scary. Doing it right requires research and preparation so you can find the best dog for your home and have a smooth transition from shelter to forever home. After all, you're choosing a family member that will be with you for years to come! If you're planning your first fur-baby, here's what you need to know:

The first component in your dog adoption success story is deciding exactly what type of canine companion you'd like to bring into your home. These are some factors to consider:
Age. Puppies are beyond cute, but they're also a handful. You'll need to take time off work to house train your puppy and stay consistent in your training regimen. A laid-back adult or senior dog is often a better choice for a first four-legged companion.
Energy level. Some dog breeds, especially working breeds, need a lot of exercise in order to be a canine good citizen. An under-exercised dog can quickly become destructive, so you should never adopt a dog whose exercise needs you can't meet.
Space. Is your home and yard large enough to accommodate a medium- or large-breed dog? If you live in an apartment or don't have a yard, a petite breed is a better choice.
Preferred activities. Some dogs are more into fetch, others love to chase and be chased, and others still crave nothing more than a leisurely walk and some tug-of-war. Consider what types of activities you'd like to do with your dog.
Purebred or mix. First-time pet owners often get caught up in the cuteness of different dog breeds, but purebred dogs are expensive and there's no guarantee of personality type or health status. Mixed-breed dogs are more common at animal shelters, and can provide all the companionship and love at a fraction of the cost.
Kid- and cat-friendliness. If you have or plan to have children or other pets, like a cat, you need to adopt a cat- or kid-friendly dog who will behave in their presence (and hopefully even enjoy it!)
Once you've found your dream dog, it's time to bring him home. No matter where your dog is coming from, this is a big transition that calls for a measured approach. Here's how to get ready:
Pick up supplies. At minimum, you'll need food and water dishes, dog food and treats, a crate, toys, shampoo and a brush, a leash, a collar with tags, and flea and tick preventative.
Find a vet. Whether you're adopting a puppy or an adult dog, it's a good idea to schedule an exam in the first few weeks to establish a baseline of health and to have a vet on call if anything comes up. You should also arrange for booster vaccinations, microchipping, and spay or neuter surgery, if needed.
Delegate responsibilities. Figure out who's responsible for feeding, grooming, scooping poop, and other routine dog-care duties before you bring your pup home.
Pet-proof everything. You're not sure yet what your new dog is capable of. Maybe he's a sucker for snacking out of the trash can, or perhaps the litter box is more his style. He may be the type to chew on anything he can get his mouth on, or prefer to counter-surf when you're cooking dinner. Make sure anything that could be the least bit tempting is tucked safely away. That includes wires, cleaning products, and shoes, along with edibles.
Accommodate elderly pets. Older dogs, wonderful as they are, might have some extra needs before you bring them home. Consider buying raised food and water dishes or creating a ramped entry into the backyard for dogs with mobility issues.
With all this in mind, you're ready to start life's newest adventure: Sharing your love, life, and home with a canine friend.