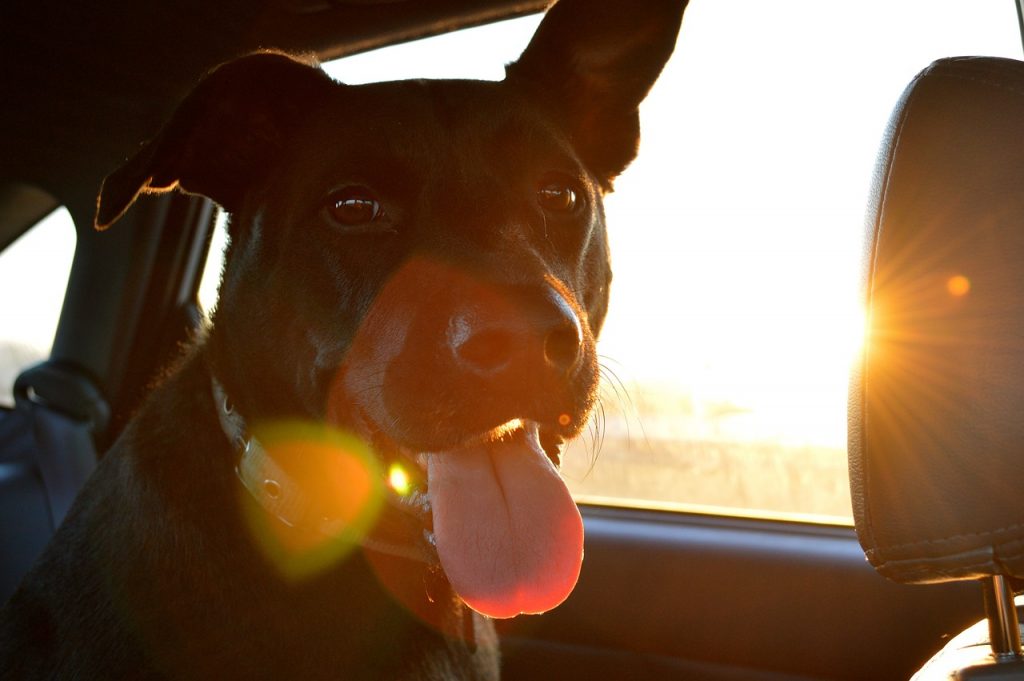 Guest Article

There are few things in this world that beat coming home from a long day at work and seeing your dog, tail wagging, excitedly pacing, and just all-around happy to see you! No matter what your boss said to you that day, no matter how daunting the tasks were your four-legged best friend is just happy to see you!
Outside of work, active dog owners try to do everything they can together, from going to the park, preferring dog-friendly restaurants, interacting with the neighbors and more.
However, one of the most difficult tasks as a dog owner is planning out vacation. So, here are 3 tips to better plan a vacation that is dog-inclusive. With these tips, you can get your dog physically ready, pack his or her bags, get a quick vacation-worthy dog haircut and get ready to go.
Picking a Destination that Matches your Dog's Personality
That's right – your dog has a personality. You know it, I know it and it's about time an article acknowledges it.
Every dog is different and this point negates a one-size-fits all answer to "Dog-Friendly" locations because what one dog may like, may not fit your dog. You see very picturesque examples of dogs running and playing Frisbee on the beach and most dog owners' inclination is that their dog will like that too. This is easy because most PEOPLE like the beach, and some dogs do too. But not all.
Supposing you have a dog with a lower energy level, an older dog that prefers cooler environments or a Saint Bernard that overheats easily then the ocean may not be the best for you. A cool air escape may be a better trip for you.
If your dog is full of energy and excitement, an active hiking trip may be best.
Consider all of your options before making the trip – city, scenic and beach environments all suit different dogs.
The nice thing is, most dogs' behaviors reflect that of their dog owner over time. You two are best furry friends for a reason!
Finding Truly Dog-Friendly Hotels
Just as there are plenty of hotels that indicate "Breakfast Included," yet a better indication would be "Meager Substance Included In The Morning," there are plenty of hotels that indicate they are "Dog Friendly" on their amenities that aren't actually all that dog-friendly in practice.
Finding a truly dog friendly hotel is not as easy a task as a box being checked on the amenities. Luckily, dog owners are proud and often share experiences so diving into a little research behind the dog friendly indication can go a long way in finding a hotel that really makes a dog happy.
Talk to friends, read reviews online and really look for examples of how the hotel is dog friendly other than just them saying it. For example, a place like Woof Cottages Nantucket exemplifies the word dog-friendly. If having the word "woof" in their name wasn't enough, they also have a Pet Concierge, Dog Beds, and more amenities that prove they're dog friendly.
That's certainly an extreme example but you can find small items that show a hotel is really set up to care for your dog aside from saying so. Small things like "Dog Bowls Available," "Walking Distance from a Dog Park," "Dogs Welcome in Restaurant" and so on are all small indications that they actually are positively disposed to dogs.
Not All Travels Are Suitable for Dogs
There are a million things that can be thrown in the way to make a trip not suitable for your adorable dog. Ranging from the type of trip to the location, from the age of your dog to their health needs, and so on.
For example, if you're traveling for work, keeping your dog locked in a hotel room that is confined and strange to them could add to their anxiety levels, in addition to the hustle and bustle of travelling there.
Visiting friends and family, especially when staying at their residence, presents a whole other consideration for you – what if you're imposing on the host? Do they own a non-sociable dog? Do their kids have pet allergies? Is their house not set up in a dog friendly way (think expensive, fragile decorations at tail level)?
Is your dog's energy level just not there anymore? Does he or she overheat too fast? Is your pup in need of a strict routine?
In any situation, trying to force things to fit is often not the best case. Understanding there are some trips that are truly just not in the best interest of your dog is an important consideration for dog owners looking to vacation. Understanding alternatives are an important consideration and you need to make sure you have options available from a neighbor your dog can stay with, a dog boarding facility nearby, or a dog sitter to stay with your dog.
The Dog Stop is an All-Inclusive Dog Care Facility that provides safe and professional Dog Day Care, Dog Boarding, Dog Grooming, and more for proud dog owners. With live pup cams, you can check in on your dog while at work or on vacation. Find The Dog Stop Nearest You!